Well, I actually got my braces off on April 4th. But I've decided to make a happiness post about it because I had braces on for like 4 or 5 years. I haven't taken the time to figure out exactly how long.
yay!! no more braces!!!
The following picture is totally unrelated to braces and is in fact just me being a total dork, but it shows off my shiny new teeth better than any other picture.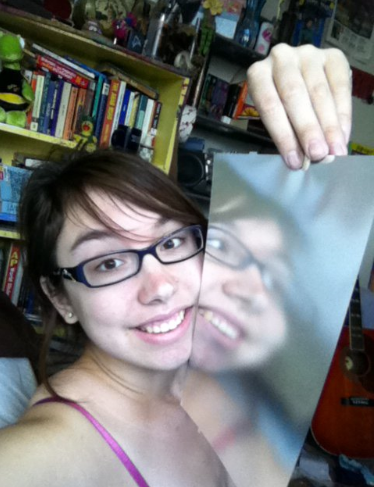 I CAN EAT WHOLE APPLES AND CORN ON THE COB AND CIABATTA BREAD!