Happy birthday melsbells!
---
Happy birthday MelsBells; I hope you have a great day
ARG!!! I NEED COFFEE!!!
---
Happy birthday mels! I give you a statue that is called "Autoeater."
---
Thanks! It has ended up being a good day. I can't stop thinking about Cadillac Ranch after seeing this picture, even though I think I like this one better.
---
Happy birthday! I got you some giant mushrooms
spacefem wrote:All your logical argue are belong to us!
---
member

Posts: 7501
Joined: Tue Sep 2, 11:44 2003
Location: wherever I am, I'm probably sitting on my ass
Contact:
Happy birthday!! Good to hear it was a nice day
Bork is too lazy to bother thinking up a witty signature.
---
Late Happy Bday, Mels! I got you a Totoro pillow, because I really really want one right now.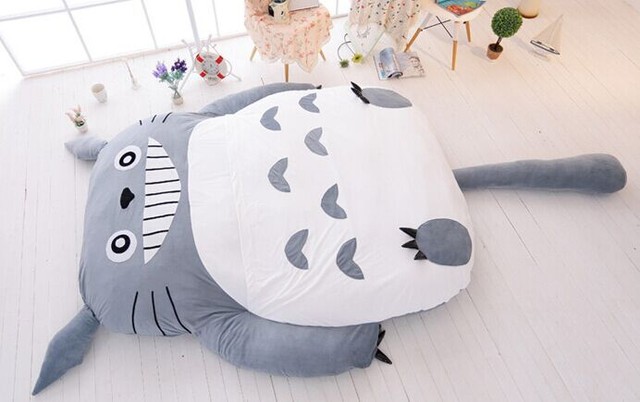 "Winston Churchill once said 'The eyes are the windows of your face.' " -A man who's very scared of plants.
---
I didn't know I needed a giant Totoro pillow in my life, but now I do.

Rowan, those mushrooms are incredible. I had my first taste of morels today (spouse spotted a pitiful two on our walk). As far as I understand false morels are way more common and morels more rare compared to in the U.S. due to the way forestry is practiced here. They smell the same raw, but the similarity ends there. The taste was far milder than I expected, which was disappointing, but still delicious.
---
Happy extremely belated birthday melsbells!!
"Human beings are amazing... we might be horrible, horrible, but we're wonderful too. Otherwise, why go on?"
---
Huh interesting. We had some morels in our yard last year though I haven't seen any this year. They are mild but very nice sauteed up.
spacefem wrote:All your logical argue are belong to us!
---