This month I am happy to present our first official Spacefem.com etsy artist feature! You all know I've been sort of dangerously addicted to Etsy for YEARS, and have run into so many awesome shop owners there I decided to share the love.
This month we're featuring "The Untamed Rose", which is run by California-based navy veteran, feminist and incredibly talented glass artist Breanna Daughtridge. I asked her about herself and her shop (you're going to LOVE this interview!) and if you like her shop and enter our contest, you can win a handmade glass heart, just in time for Valentine's Day! It's almost enough to make me like Valentine's Day!
Her shop is at
http://www.etsy.com/shop/untamedrose
or you can check her out on facebook at
http://www.facebook.com/Theuntamedrose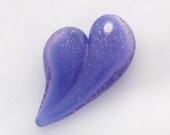 SO... Tell us about yourself, what's your background?
Lets see I am a veteran, a rare one at that as I was MM2 (Machinist Mate) - a female engineer. I was the very first and only female MM on my ship for a good long time, with a division of 200 some of men. I specialized on the fire side, working on the boilers oh how I loved to hear my girls sing.
Was in boot camp when 911 happened, I did two deployments and a security tour of duty in Bahrain.
My highest award was a NAM, for stopping a fuel leak right underneath one of the boilers. Ship would have gone Boom, killed everyone kinda thing. Can say I've been to 22 different countries
What are you up to now?
I'm an academic, with no real purpose. I just enjoy school, so I take the classes that interest me. Flip my major around as needed, I'm tapping out my GI bill is how I can afford this luxury. Have studied under a Biz, History, Anthropology and I am now an Art major. I joke that when I do finally graduate they will have to hand me like 3 degrees.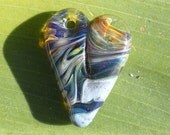 I'm married to a Sailor, who I did not meet in the military...had no intention of becoming a little navy wife. We actually dated in high school, broke up come graduation, and ran back into him about the time I sworn off all men lol. He hung around for a year before I'd admit I was dating him and several more years before I'd marry him. He is a very patience man.
Have two kids, an eight year old daughter who is my scientist. Currently is heavy into astronomy, she's brilliant. Then there is my two year old son, who is my sweet cuddly...troublemaker. He keeps me busy and my friends greatly amused with his antics. He's lucky he's cute, lets say it that way.
We met in the Etsy feminist team. What got you in there?
I come from a long line of feminists. My grandmother considered herself one, my mother did as well. So I grew up with the whole gender neutral, critical thinking and debate is king kind of childhood. I can't say I claimed the feminist title until I had grow up some an seen the world..seeing how women around the world where treated. I realized the lacking around the world, and the lacking in my own country.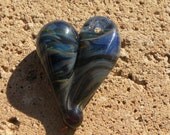 What got you started in the art world?
Art wise I've played around with a lot of different mediums, like most artists. Always been an artist, think art isn't something you learn it's something in your heart. Either you are or you aren't... now the means to show it takes years to learn.
I got into glass about 5 years ago. Started with stain glass, but's slow going and very precise work. Little room for impromptu creativity. Played with fusion for a bit, but found it very restraining want to make something different..oh gotta buy another mold.
I saw a glass blowing presentation, and was captured. Always been drawn to fire, it's life giving power and it's destructive fury. It's a very strong female entity.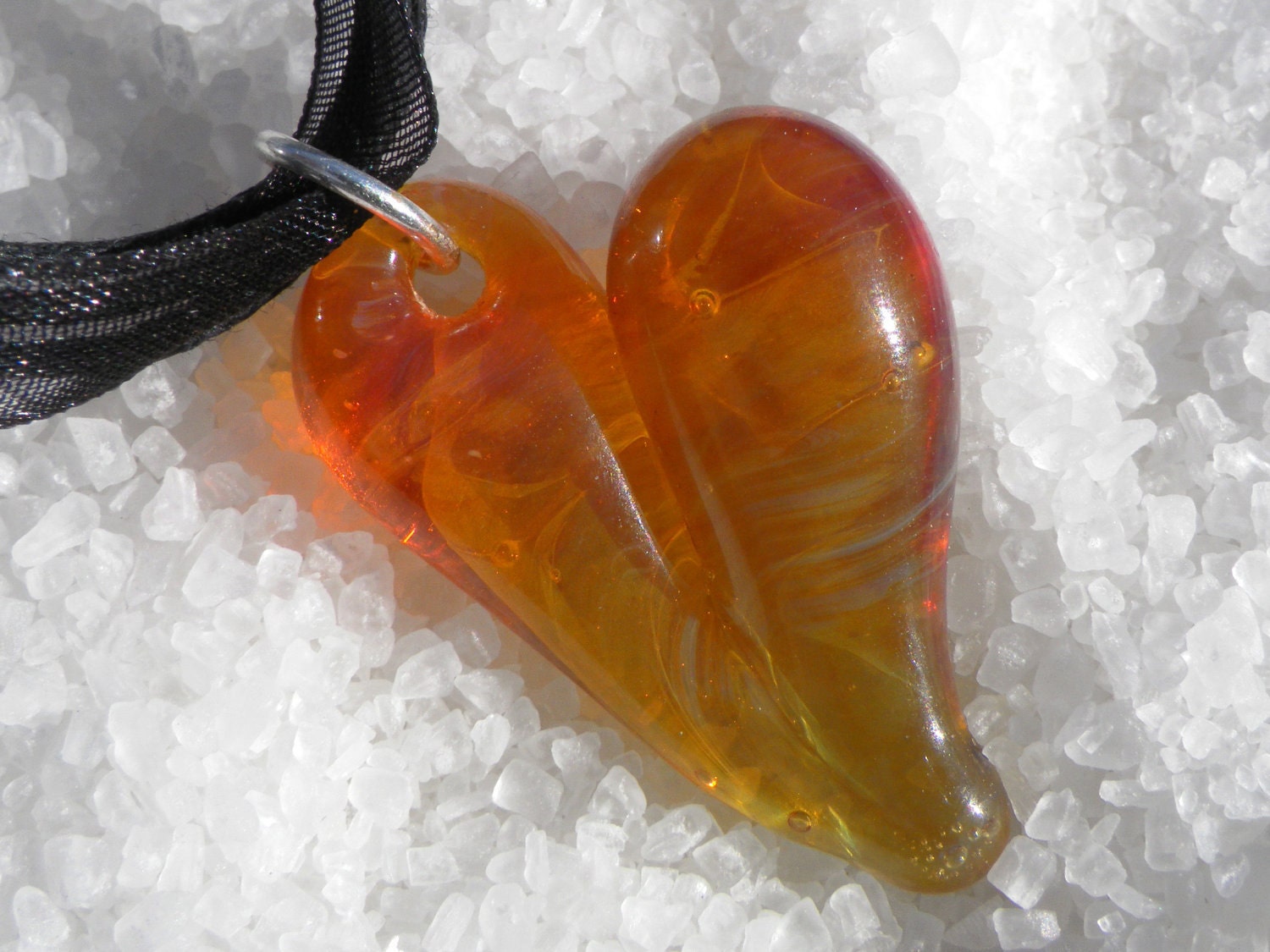 I had to try it, so I researched, spent way more money then budgeted, and I got my finally torch this summer. I went into boro glass as I want to do the sculpture side, which softer glass's wont allow. The hearts are beautiful, but they arnt what I really want to create with this glass...it's my between as I grow and learn this new art form. Hot glass is alive, it often has a mind of it's own and which can infuriating and magical. Really is impossible to create the same thing twice.
Learning to sweet talk the beautiful color out and to get it to flow the way you want it to is a process.
Contest info
Okay, so for the contest! Breanna is sponsoring Spacefem.com's first Etsy giveaway contest with one heart of your chosing up to $20 in value.
There are three ways to enter! All three require that you have an Etsy account so you can favorite her shop (and order your heart if you win!)
1) Favorite her shop (
http://www.etsy.com/shop/untamedrose
) and reply to our contest thread on our Facebook page:
http://www.facebook.com/pages/Spacefem/358308337513926
2) Favorite her shop (
http://www.etsy.com/shop/untamedrose
) and post a twitter status update that mentions something like "Entering to win a handmade glass heart by Untamed Rose at
http://spacefem.com/t/44138
"
(click here to tweet just that!)
3) Favorite her shop and reply to this thread if you're a forum member. Make the first word of your reply "Entry!" then skip some lines then comment as usual, since some people may comment without entering and that's okay. You can also just reply to this thread with follow-up questions, comments for the artist, praise, whatever's on your mind, it'll be awesome.
Must enter contest by
February 10th
and winner will be announced February 11th! If selected as a winner you'll be asked for your Etsy account so we can verify that you favorited her on or before the 10th, and so we can send you more instructions. At least 10 people must enter for giveaway to happen, and after 100 entries the contest will end regardless of date. Winners can be from anywhere. Okay, go!